Christopher Columbus'discovered St. Croix during his search for East India (instead we have the West Indies).  Since then St. Croix has been under the rule of seven nations, transferring from Denmark to the U.S. in 1917.  This rich history, added to the native culture of the Arawak and Carib peoples, creates a mixture of culture that is 'just right'.
When you visit
Shift into low gear when you arrive on St. Croix.  First, shift into driving on the left-hand side of the road (rental vehicles and roadsides have reminders).  Then notice that the culture moves slow and easy.  Islanders greet you with Good Morning, Good Afternoon, Good Evening or Good Night.  This simple courtesy of shared greetings enfolds you in a feeling of community.  Your transformation is complete when you join the islanders in embracing the lyrics of Bob Marley's song – 'Don't worry 'bout a thing'.
Noted, of course, for beautiful beaches and varied landscape – including a tropical rainforest – St. Croix also draws visitors to its year round offering of arts, culture and music festivals.
While on St. Croix:
Scuba-dive, hike, snorkel, and kayak.
Tour the 17th and 18th century estates.
Sail to Buck Island Reef National Monument.
Golf at any of three golf courses – one of which is the Robert Trent Jones, Sr.-designed golf course, Carambola Golf Club.
Train for (or race in) the international Ironman 70.3 (half) triathlon that is a qualifying event for the Ironman triathlon in Hawaii.
As a territory of the United States, currently there is no passport required for U.S. Citizens to visit St. Croix or the other U.S. Virgin Islands.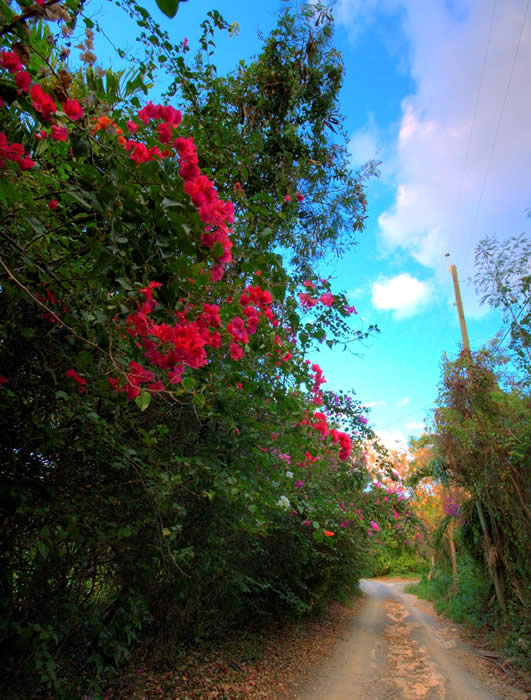 Popular Attractions
Follow Northside Valley's road to these attractions and providers, many of whom are old friends: